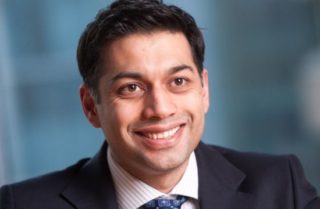 Arun Chauhan
Arun is a practicing solicitor and one of very few to be awarded the International Compliance Association expert level qualification (Prof. PGDip(FCC)) in financial crime compliance. He specialises in advising on financial crime compliance and anti-corruption measures together with prevention, investigation and reaction to fraud. A former head of the commercial fraud team of a top 20 National law firm he is the founder and director of Tenet Compliance & Litigation, a niche law firm.
He acts for a range of clients from multi-billion pound turnover corporations domestically and internationally, principally advising on financial crime compliance issues, working closely with Board members and in-house legal and compliance teams. He also helps small and medium sized companies, not for profit organisations and on occasion for individuals to protect themselves from crime and recover losses arising out of dishonest conduct.
Arun is a member of our Advisory Board, specialising in compliance and litigation matters and helped us develop the AMLiss™ solution that mitigates the fraud risks associated with document translation.
Arun regularly addresses audiences on counter-corruption and fraud matters and has featured on BBC television, webinars and conferences. He is also a Trustee Director for the Fraud Advisory Panel.
Today Advisory Services is an operational arm of Today Translations and provides clients with specialist expertise to enhance multilingual communication and cultural understanding and minimise the risk of fraud, corruption, bribery and cyber-crime.