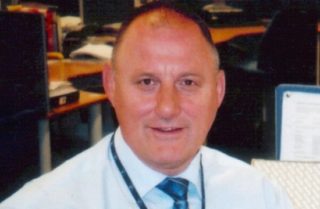 Brian Eager
LinkedIn
Brian's background is firmly rooted in skills such as presentation, instruction and communication learned from the tender age of 15 to 30 with his military career and further honed by 21 years in white collar crime based in the financial district of London serving with the police.
He has enjoyed experiences such as travelling the world with enquiries and representing the UK with a multi-national task force (IPTF) organised by the United Nations and says he would do it all over again..! His role with Today Translations is a bespoke one being an adviser and so is fully prepared for all eventualities and he looks forward to assisting in whatever role required for the entire South Eastern European Region.
Brian has a firm grip on the region he now resides and works at namely, the small but pretty town of Livno in Western Bosnia close to neighbouring country Croatia and its sea and air terminals at Split on the Adriatic; the air journey time is around 2 hours with good service from London Gatwick and London Stansted direct or via Zagreb dependent on season (May to Mid Sept is a one leg journey).
How would you sum up your role at Today Translations?
Providing clients of Today Translations with first hand assistance in the Southern Europe Region.
What characteristics have contributed to your success thus far?
Diligence – probably the benchmark trait drawn from an investigative career of 21 years, without it all else becomes a struggle.
Affability – It might well be a nigh on impossible dream to seek 100% harmony in a team but it is the only basis from which cooperation can grow.
What makes you enthusiastic in this role?
When doing something you have an infinity with it becomes less of a chore and more of a challenge.
What is your favourite film and why?
Local Hero (1983)
The film is about the purchasing of an entire idyllic Scots village by an American based Oil magnate 'Felix Happer' (Burt Lancaster) to turn into a production terminal for his European business, The project leader "Mac" Macintyre is actually an upwardly mobile executive of Hungarian background but is chosen because the CEO Felix thinks Macs 'Scottishness' will win the day. The film is cute, quaint and explores many issues between strangers and locals, people find that for all their diversity they have the same standpoints, congregate and enjoy the same things and Mac after his initial portfolio is done, appears to have been very touched by this experience. The music is wonderful being penned for the movie by Mark Knopfler of Dire Straits fame. I watch it time and time again, it never ceases to amaze me.
What charity organisation are you donating to?
I donate to three in particular and often on impulse direct action to anyone I see in a poor state, these are: Mencap (my mother had a history of mental illness), the Royal National Lifeboat Society (my brother being a seafaring Captain of the MV Arklow Marsh), and my former regiment 'The Irish Guards Colonel's Appeal Fund', the current public funds not being enough to assist the regiment with its duty of care with injured soldiers and bereaved families in the post modern conflict world.
How have translations helped you in life?
In my loan year to the United Nations Mission in Bosnia and Herzegovina 2001/02, I worked with language assistants in my day to day dealings with the Minister of the Interior and the populace at large; between us we achieved a new area policing plan, the introduction of Domestic Violence Codes for local law enforcement and a robust Major Incident Plan based on North European practices; without the high standard of translation afforded by the resident language assistants this would have not been achieved to the standard desired.
Today Advisory Services is an operational arm of Today Translations and provides clients with specialist expertise to enhance multilingual communication and cultural understanding and minimise the risk of fraud, corruption, bribery and cyber-crime.