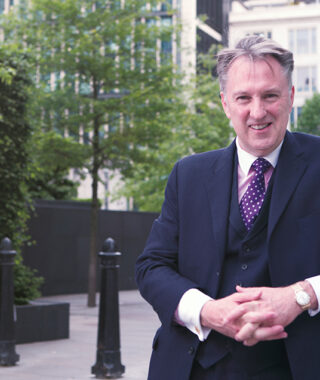 David Clarke
CSO
LinkedIn
David Clarke is Director and Head of Integrity & Multilingual Due Diligence services in the consultancy arm of Guildhawk. He is based in the City of London and Sheffield. David provides the strategic lead for multilingual research, advisory and secure language services to global corporate clients.
He leads a multi-disciplinary team of security specialists and works with clients to protect their brands and data and avoid falling victim to crime. To mitigate the risks that are often unseen in multilingual supply chains, he pioneered AMLiss™. This is a 3-tier regulatory compliance solution to identify red flags in multilingual contracts and other written and verbal business communications.
A veteran of the Royal Air Force and former United Nations Peacekeeper, he champion's Guildhawk's commitment to military veterans find new careers in civilian life. David is signatory to the Armed Forces Pledge.
As the Head of the City of London Police Fraud Squad he was responsible for designing and leading the National Fraud Intelligence Bureau (NFIB). As Chairman of the independent Fraud Advisory Panel, David established and led the COVID-19 Fraud Watch Task Force to protect businesses during the pandemic. He is a regular commentator on BBC Television and The Times newspaper.
Watch a BBC television interview with David by clicking here.
David helped Today Translations become the first specialist language firm in the world to secure ISO:27001 data security certification for its global operations. As a leading counter fraud expert, he provides the firm and our clients with security assurance advice; helping to management risk associated client data and the recruitment and effective deployment of our international network of security cleared linguists, cultural advisors and business experts.
David's passion for translation and in particular the risks and benefits associated with it was borne out of his time in the military and later as a British police chief where he served with the United Nations in Bosnia and Herzegovina and as an advisor in Romania, Jordan and elsewhere. Working with very talented people, David appreciated the linguists' dedication, some of whom risked their lives simply by interpreting. Many knew they would continue living in a community with dangerous people who saw them as "traitors", making this occupation truly admirable in David's eyes.
Experience in the field taught him the value of having an expert by your side to guide you through tough situations and to interpret meaning that can often be lost in translation or overlooked if one is not familiar with local culture and body language. He also understands the duty of care that exists when people are placed into dangerous situations and how to mitigate those risks using the full range of measures that are available from our international network of trusted experts.
What makes you enthusiastic about your job?
I love life and being with people. I am really enthusiastic about the skills and the passion that our teams exhibit. I think linguists are a secret force who can make the world a better place. The more languages and cultures a person understands, the better their appreciation of the world.
Why is Britain such a great place for language services?
Britain isn't just the greatest place on earth to find people with language skills, it is the cultural centre of the universe, and that puts Britain in a great position when it comes to communicating and working with other countries. There are very few places in the world that have the rich diversity of people and such a wealth of skills, languages, sporting and cultural heritage, religions, beliefs and traditions as Great Britain.
Britain's diverse society is due in part to the free movement across Europe but primarily it is a consequence of Britain's former empire that lives on in the Commonwealth of Nations. The figures are staggering: the Commonwealth has 54 member states; it covers almost a quarter of the land on earth and has an estimated population of 2.2 billion, that's almost a third of the world population. Britain's key role in the Commonwealth is unmistakable, Queen Elizabeth is the Head, the official language is English and its Headquarters are in London.
Given all this richness, it is little wonder that Britain is the place to live, work, visit and do business and the perfect base for Today Translations.
What is the greatest thing you have learnt from the translation industry?
The biggest thing that I've learnt is the power of language and of culture – crossing this barrier is incredibly impactful, making translators priceless. Unfortunately, it's all too easy to overlook the role played by linguists. It can be a lonely and demanding existence. Many that I know are incredibly noble and courageous people. It takes determination to handle certain assignments and this is a trait I really admire.
Coming back to the idea of impact – during my experience here I have learnt that linguists who are truly role models create a "ripple effect". One person might be able to influence a thousand people; a bi-lingual can influence twice that number – that's a gift!
What are some charity activities you are involved in?
I've been organising large charitable fundraising events for the past 11 years in the form of things like large fundraising dinners. I suppose I've helped raise over £100k in that time – and there is still much to be done! I'm blessed with having like-minded friends who also volunteer to do charitable work. It's fun to celebrate – we are some of the luckiest people in the world here in Britain and in Europe, but we've got to remember other people are not so fortunate. Every year I try to support 2 or 3 different charities either by giving my own personal time or making donations. And if you wonder how I find the time – in 2001 I firmly decided to stop watching TV and do something that matters instead. One shouldn't be a mere observer!
Today Advisory Services is an operational arm of Today Translations and provides clients with specialist expertise to enhance multilingual communication and cultural understanding and minimise the risk of fraud, corruption, bribery and cyber-crime.