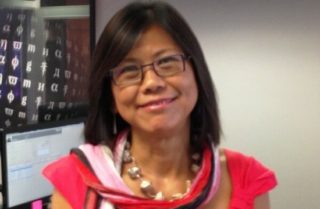 Doris Lau Parry
LinkedIn
Doris is Today Translations' cross-cultural ambassador, providing insights and direction for communication and collaboration between companies that traverse from east to west and vice versa.
A native of Hong Kong and educated in Hong Kong, Taiwan, France and the US, Doris worked with major multinationals and government agencies in consulting and in-house roles in her 30-year career in journalism and corporate communications, including financial/investor relations, as well as media skills and crisis management training. Her experience encompassed an array of industry sectors ranging from energy, IT, payment systems and telecommunications to pharmaceuticals and hospitality.
Fluent in English, Mandarin, Cantonese and French, Doris has been an intercultural resource for expatriates relocating from Europe and the US to Asia since 2005.
Doris oversees our cross-cultural (Europe/US/China/Asia) awareness, intelligence and briefing services which focus on areas such as:
1. Daily living issues and cultural profiles of major markets
2. The cultural landscape of guanxi across Asia
3. Cultural profiles of key cities and/or regions
4. Making a positive first impression in an unfamiliar cultural context
5. Business meetings and negotiations
6. Mianzi: giving and losing face
7. Cross-cultural team building and leadership
Contact Today Translations to discuss creating a briefing session tailored to address your specific issues, be they stemming from a business restructuring in far-flung Liaoning Province or decisions on the makeup of a management team following a merger across borders and cultures. Whether your requirements are as particular as they are confidential, or purely general interest in, say, tracing guanxi's cultural roots to its present-day manifestation in familial and social hierarchies, attitudes and the way businesses are run and contracts negotiated, we would be delighted to hear from you.
Today Advisory Services is an operational arm of Today Translations and provides clients with specialist expertise to enhance multilingual communication and cultural understanding and minimise the risk of fraud, corruption, bribery and cyber-crime.