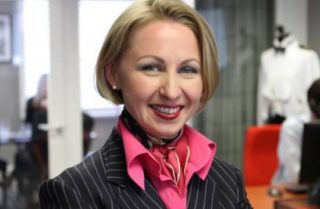 Jurga Zilinskiene
LinkedIn
Besides being the Founder & CEO of Today Translations, Jurga Zilinskiene is also the brand image of the company and the role model for our team. Whenever she enters any room, her personality shines through. Her core values, innate entrepreneurship and nonconformist vision are the true driving force behind the business.
Jurga is an Entrepreneur to the core, discovering her talent at the age of 8, after which she nurtured by starting up successful business activities. The culmination of her acquired skills and valuable experience is now known as Today Translations, into which she has invested all of her passion. Jurga can assertively say that she has been nothing but an ambitious entrepreneur throughout her career. The main drive enabling her steady development has been her approach to business ideas: rather than seeing them as investments, she sees them as opportunities, having a real interest in fulfilling people's needs.
Today Advisory Services is an operational arm of Today Translations and provides clients with specialist expertise to enhance multilingual communication and cultural understanding and minimise the risk of fraud, corruption, bribery and cyber-crime.