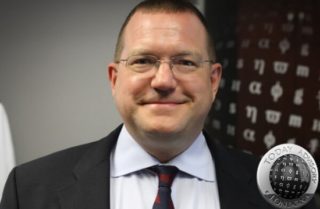 Patrick O. Rarden MBE
A fluent French, German and English speaker, Patrick Rarden is our strategic advisor on European business culture and philanthropy. He has unrivalled expertise in international financial trading having worked in financial markets since 1989 in the UK, Ireland, Germany, Switzerland and France for industry leaders like S.G Warburg (now part of UBS), Deutsche Bank and State Street.
Patrick is also a specialist in the field of corporate social responsibility devoting years of his life to improving society. Patrick was the founder of the Waste Not Want Not charity; a trustee director of the Fraud Advisory Panel; a Partnership Ambassador for FareShare the UK's largest food bank charity; a Special Inspector in the City of London Police Economic Crime Directorate and Adjutant of the Honourable Artillery Company Police Detachment.
Patrick is passionate about the City being a Liveryman of the Worshipful Company of Fruiterers as well as a member of the Worshipful Company of Security Professionals.
His wealth of experience in finance, policing and the charitable sector make Patrick an invaluable Advisory Board Member for Today Translations.
What is your slogan for life?
"May the road rise up to meet you"
What is the most impressive charity organisation you have encountered?
FareShare and Veterans Aid are both charities which I am enormously proud to be associated with. The people that work in these two organisations have made service for the greater good their way of life.
Any language learning advice you would like to share?
Always make an effort to learn some of the local language and culture of where you are going. It's great for business; people will respect you for it and it will enrich your life!
Today Advisory Services is an operational arm of Today Translations and provides clients with specialist expertise to enhance multilingual communication and cultural understanding and minimise the risk of fraud, corruption, bribery and cyber-crime.